JackGordon.org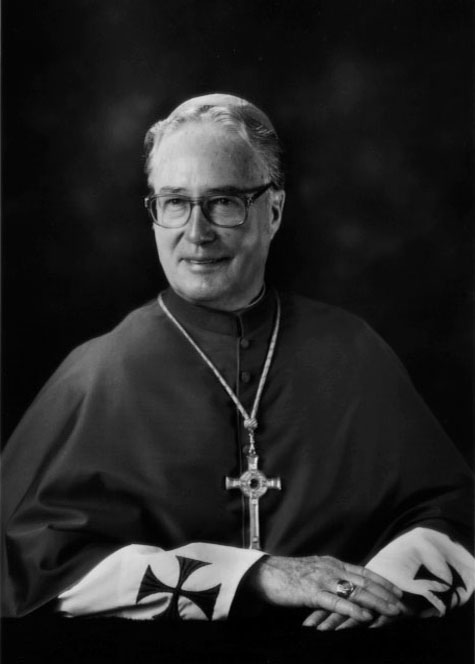 The Invocation by the Most Reverend Cornelius Power, retired Archbishop of Portland in Oregon, at the Civic Luncheon Salute to Jack Gordon, Westin Hotel, Seattle, Washington, March 19, 1991
INVOCATION
Good and gracious God, we have come together this afternoon to seek Your assistance in expressing our gratitude, and the profound appreciation of thousands of others like ourselves, who have been the happy beneficiaries of the unique talents and boundless enthusiasm of one of Your sons, and one whom we are proud to call our friend, JOHN FRANCIS GORDON, affectionately known to us all as JACK GORDON.
Favor us, Almighty God, with Your divine inspiration that we may fittingly and adequately pay deserved tribute to a man who has been our faithful ambassador and official spokesman on the count­less occasions when we wanted to honor some special guest or to welcome a widely known celebrity to our city or state.
We watched with civic pride and personal satisfaction the various roles JACK played as our representative in community pro­grams and projects over a span of four exciting decades. No one had more poise, more composure and greater self-confidence at a microphone than our honoree. He was equally at ease with a crowned head of state and his or her retinue of royal attendants, as with a Seafare queen and her court of beautiful princesses. He could move his audiences with equal facility to cheers or to tears. And all of this was made possible, God, our Father, be­cause of the gifts with which You liberally endowed this remarkable man.
JACK'S success and power were not only at the microphone. In the business world he was a man of vision and inventiveness, a planner, an organizer and above all a doer. He was just as committed and unsparing of self as an employee as he was as a greeter and entertainer.
As You well know, O God, there was one gift You withheld from JACK. You did not bless him with consistent, good health. But that was only because You wanted him to give us an example of heroic courage and grim determination. There were times, many times, when he stood at a microphone or reported for work in unrelieved pain, when during the previous hour he had occupied a hospital bed.
But above all, Lord, you gave JACK the blessings of a charm­ing wife and supportive helpmate, and a houseful of happy children: four his own, the rest their friends. And You know well, Lord, that You saw him every Sunday in Church.
There is a twinge of sadness in all of us today as we bid public farewell to our friend of many years. We cannot help but feel that something wonderful is about to pass from our midst, something we will never see repeated in our lifetime.
It is with deep love and solemn gratitude that we today retire his jersey as our civic spokesman and hang it reverently in the shrine of our heart. Bless him, merciful God, for a job well done and mightily appreciated by us all.
You are at JackGordon.org,
a salute to John F "Jack" Gordon, Mr. Seattle