Home > Century 21 World's Fair > Plaza of the States schedule > Alabama Honor Day, July 9, 1962

Alabama honored in Plaza of the States at Seattle World's Fair on June 9, 1962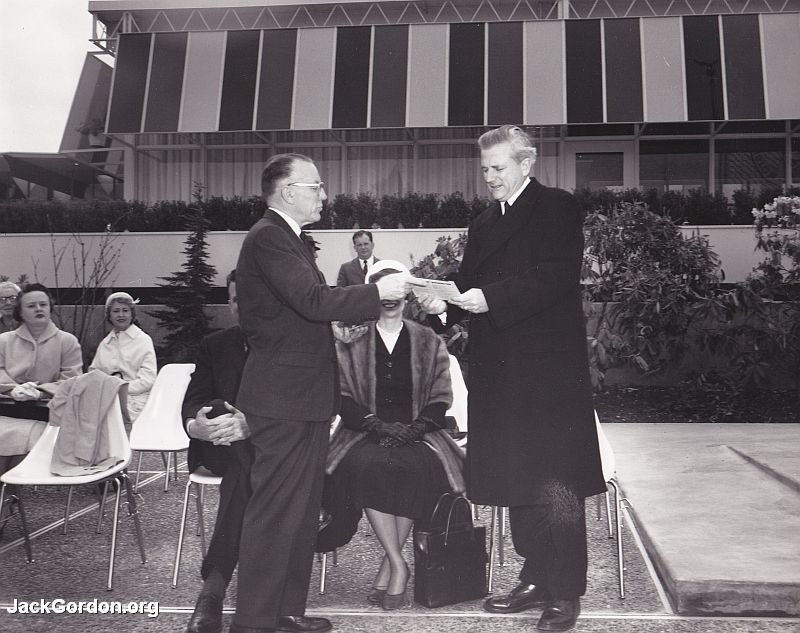 exclusive photo from Greater Seattle News Bureau. Photo by Forde Photographers
There was no cutline taped to this photo. Just the word "Alabama" scrawled on the reverse. From all the coats and the sparse attendance, it looks like Monday, July 9, 1962, was a bit on the nippy side. Unfortunately I have no idea who either of these two people are, what the man in the overcoat is apparently reading, or why they are off to the side of the podium rather than at it. Neither one of the gentlemen look like John Malcolm Patterson, who was Governor of Alabama at the time.
I can tell you that's our host, Jack Gordon, leaning against the side of the Plaza 21 restaurant.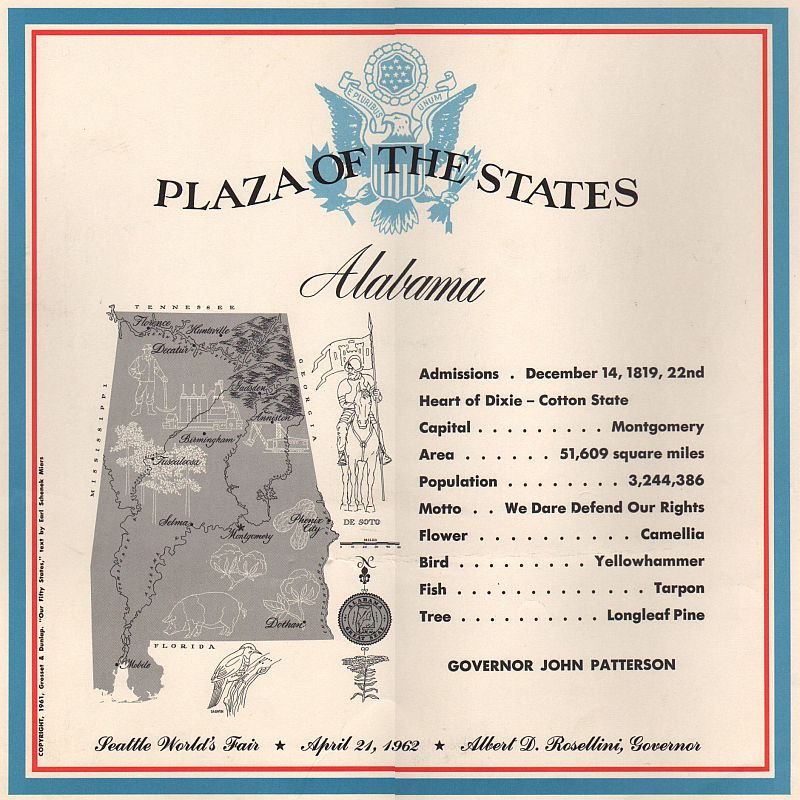 The printed information card that was mounted at the base of each state's flag pole.
You are at JackGordon.org,
a salute to John F "Jack" Gordon, Mr. Seattle

Copyright © 2002-2019 John R. Gordon