Home > Century 21 World's Fair > California Honor Day

California's Gov. and Mrs. Brown enjoy Seattle hospitality
during the Century 21 World's Fair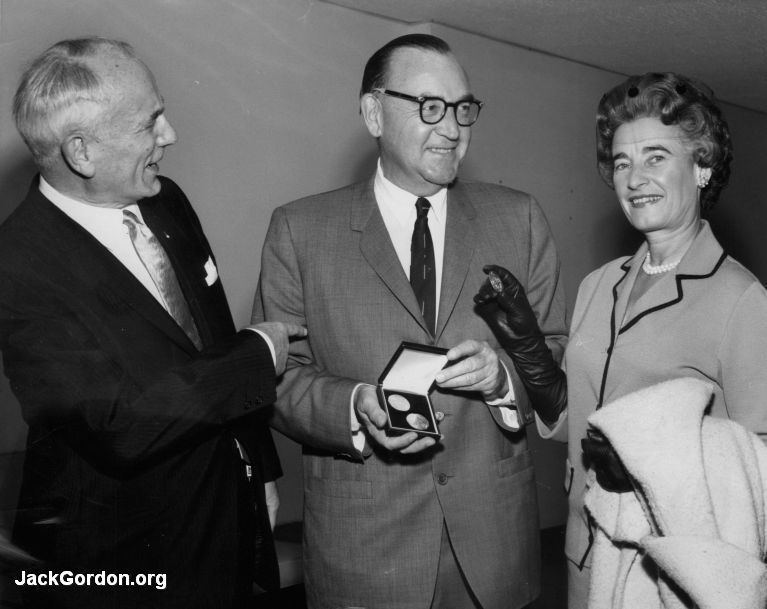 exclusive photo from Greater Seattle News Bureau. Photo by Forde Photographers
California Governor Edmund (Pat) Brown and Mrs. Brown seem to be enjoying the World's Fair Trade Dollars presented to them by Leo Weisfield (left). Weisfield is Chairman of Governor Albert D Rosellini's Hospitality Committee. The Browns were in Seattle to celebrate California Honor Day in the Plaza of the States at the World's Fair on June 15.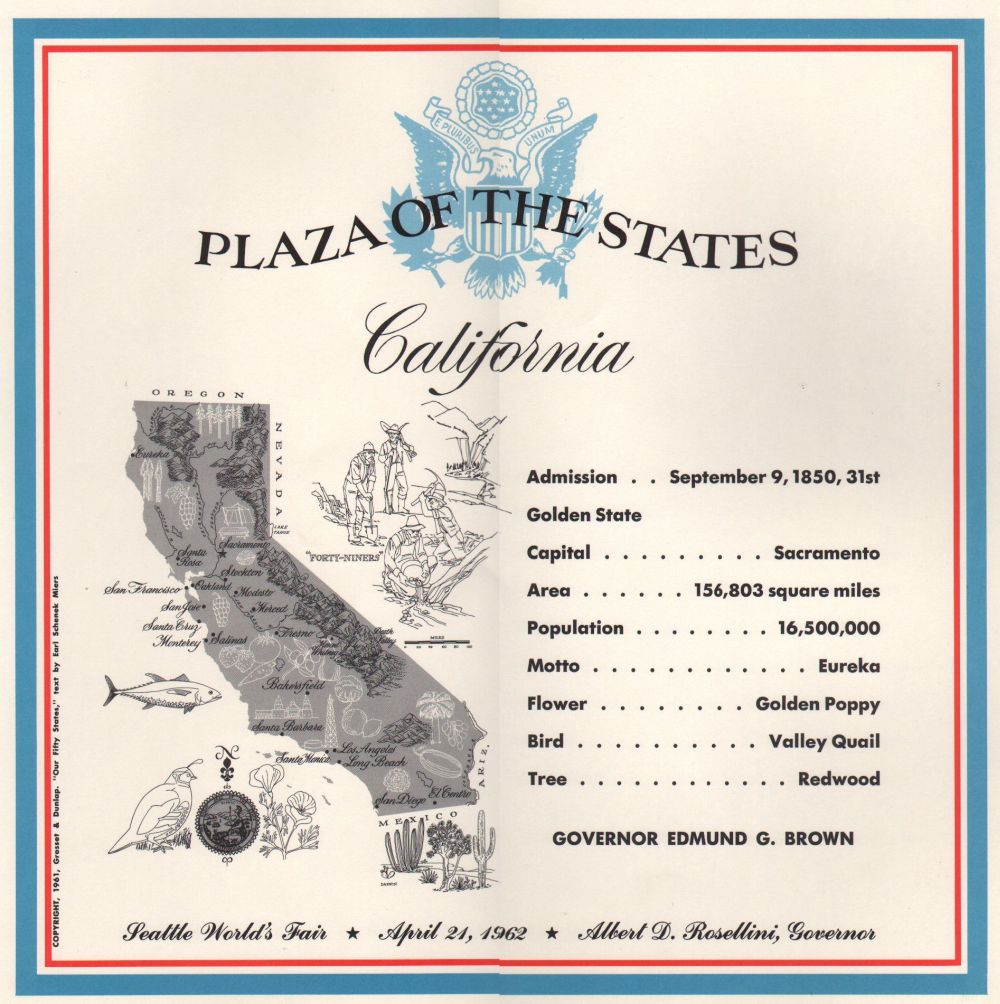 The printed information card that was mounted at the base of each state's flag pole.
A souvenir cover cancelled on California State Honor Day at Century 21.
Here's more on this special day.
You are at JackGordon.org,
a salute to John F "Jack" Gordon, Mr. Seattle

Copyright © 2002-2019 John R. Gordon