JackGordon.org > Century 21 World's Fair > Monthly Calendar > Nebraska Honor Day

Nebraska State Honor Day, May 25, 1962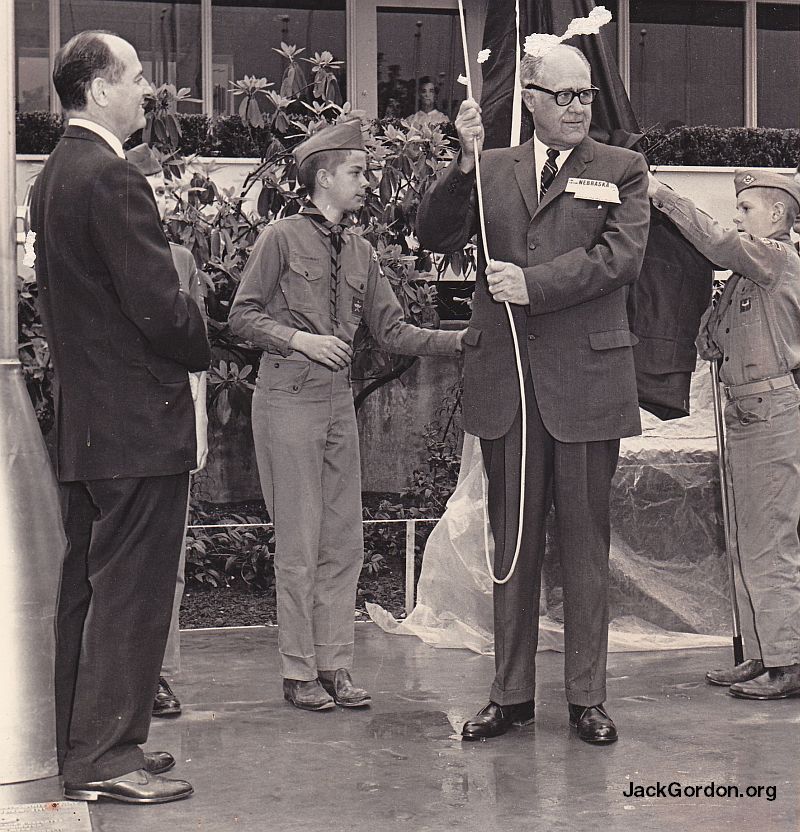 Exclusive photo from Greater Seattle News Bureau.
Photo by Forde Photographers
Nebraska Governor Frank B. Morrison raises his State of Nebraska Flag at the Nebraska Honor Day at the Seattle World's fair on May 25. Host Washington State Governor Albert D. Rosellini looks on.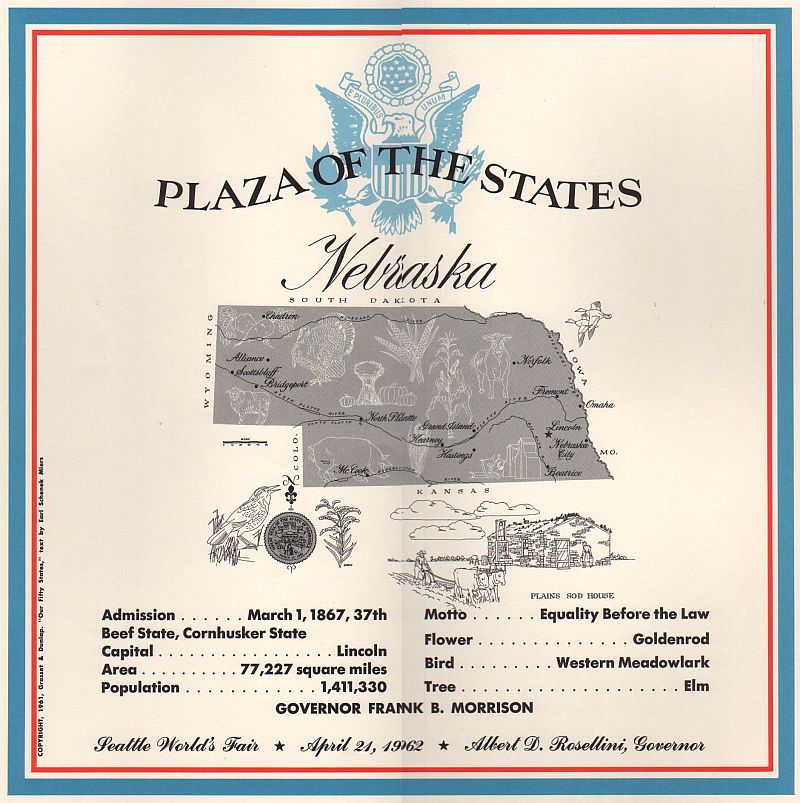 The printed information card that was mounted at the base of each state's flag pole.
The State of Nebraska was honored by the World's Fair Post Office on their State Day.
According to the "Fair-Cast" for the day:
NEBRASKA DAY Ceremonies are at the Plaza of the States 11:00 am-12:30 pm today (May 25). Special Guest is Nebraska Governor Frank B. Morrison.
NEBRASKA DAY PROGRAM is 2:30 pm-3:30 pm in the World's Fair Stadium. The Strategic Air Command Band & Drill Team, Offutt Air Base, Nebraska, will perform.
At 4:00 pm in the Plaza of the States NEBRASKA DAY Ceremonies continue with the wife of Nebraska Governor Frank W. Morrison as soloist. The Ravenna High School Band, Ravenna, Nebraska, also perform.
You are at JackGordon.org,
a salute to John F "Jack" Gordon, Mr. Seattle

Copyright © 2002-2018 John R. Gordon