Home > Greater Seattle > Gordon sends the Huskies off to the 1960 Rose Bowl

JackGordon.org
Jack Gordon and Greater Seattle
Say Goodby to the '59 Huskies
'Husky Rose Bowl Special' Gets Send-off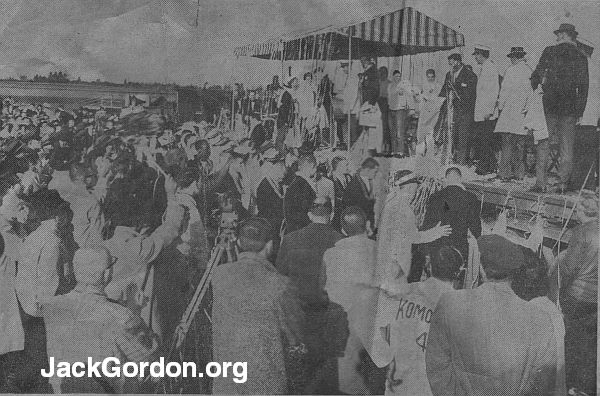 Seattle Times photo
From an unbylined article in the December 18, 1959, issue of The Seattle Times:
"Members of the University of Washington football squad were given a rousing send-off at Seattle-Tacoma Airport as the Rose Bowl-bound team and coaches departed for California at noon today. The blue-jacketed team members, wearing flowered leis, can be seen in the crowd near the speakers' platform as each player was escorted by a Seafair Commodore (wearing white caps) to the platform where he was introduced to the cheering crowd.
"Jack Gordon, representing Greater Seattle, Inc., was master of ceremonies. Mayor Gordon Clinton and George Kachlein, president of Greater Seattle, made stirring speeches to the departing team."
A longer, follow-up article ran in The Times on the 19th.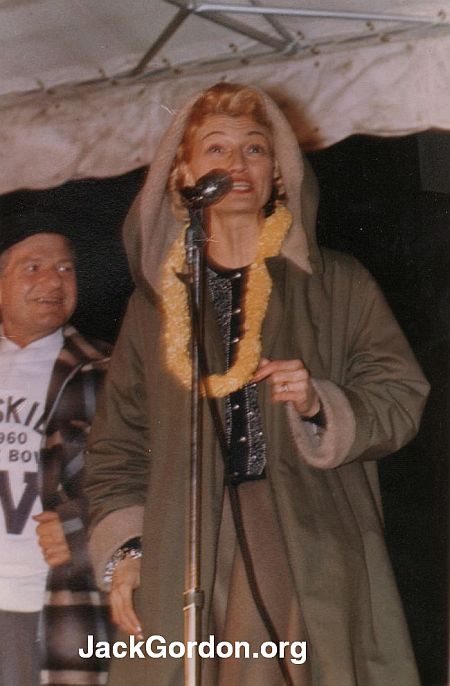 You are at JackGordon.org,
a salute to John F "Jack" Gordon, Mr. Seattle

Copyright © 2002-2018 John R. Gordon