JackGordon.org
The Kingdome Opening Ceremonies, March 27, 1976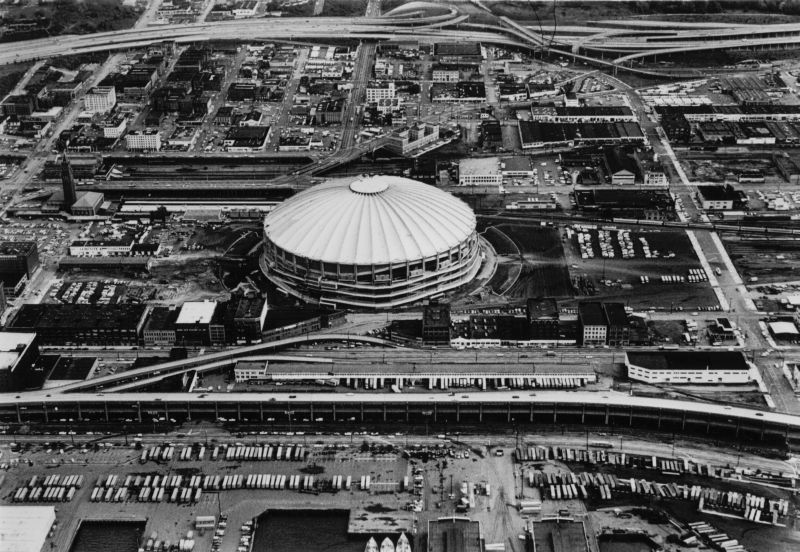 A beautiful building in a beautiful location. (not). However, it was home for among others, and for varying amounts of time, the World Champion Seattle Supersonics, the Mariners, the Sounders, the Seahawks, various roadshows, tradeshows, and other shows. Including the Pacific Int'l Hospitality Show for several years.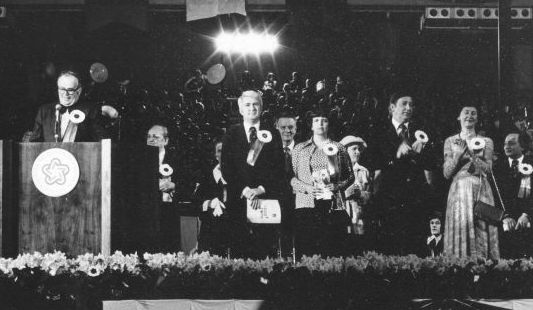 Here's Emcee and Vice Chairman for the Dedication Ceremony Jack Gordon at the podium with the Bicentennial Plaque hanging on the front. Continuing to the right and in the front row are Seattle Mayor Wes Uhlman and Mrs. Uhlman, King County Executive John Spellman and Lois Spellman.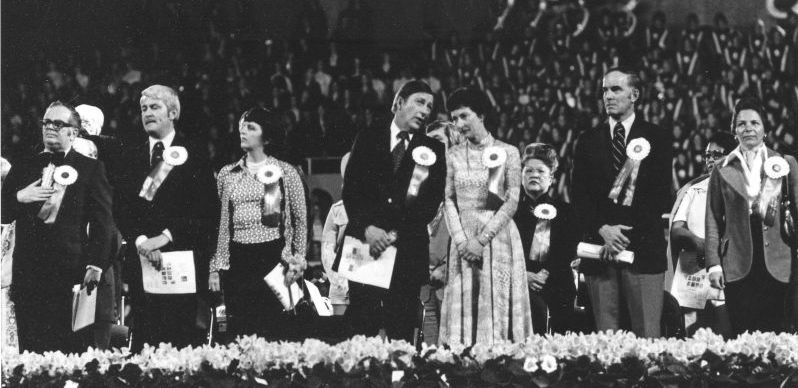 A couple of minutes later. I'm assuming it's the playing of the National Anthem by Jack's hand across his heart. Again, we see Mayor & Mrs. Uhlman, KC Exec. & Mrs. Spellman, (behind Lois Spellman is King County Councilwoman Chow), and then Governor Dan and Mrs. Nancy Evans.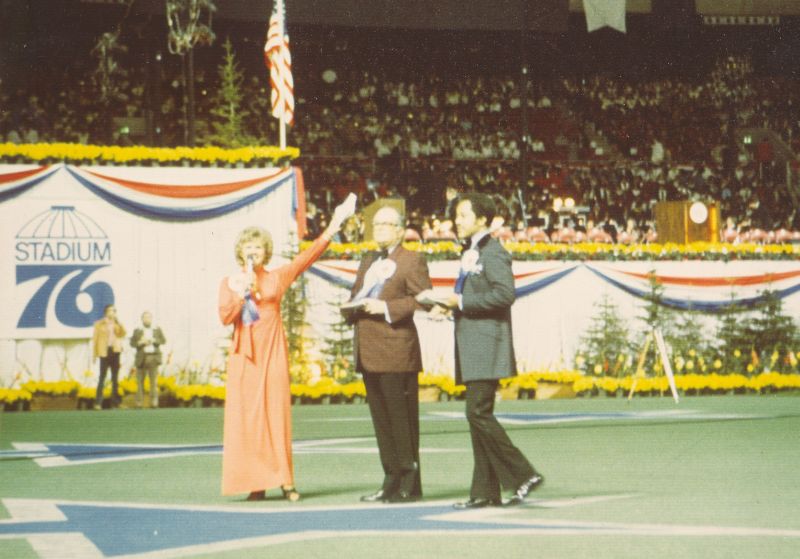 Wow! Color! It's "Dedication Hostess" Carol Shinnick Keaton, Vice Chairman Jack Gordon, and an unidentified man on the main floor of the 'Dome.
Here's the cover of the official program.
The back page, with pictures, too.

Of course, you needed a ticket to get into the ceremonies. The holes punched in the ticket showed that they didn't charge Jack an entrance fee when he was the emcee.
You are at JackGordon.org,
a salute to John F "Jack" Gordon, Mr. Seattle

Copyright © 2002-2016 John R. Gordon