JackGordon.org
From the Jack Gordon archives from when he was still a Democrat (Mayor Daley, the cops, and the 1968 Chicago convention pretty much converted him into an R) comes this 1964 Presidential campaign brochure for Johnson and Humphrey.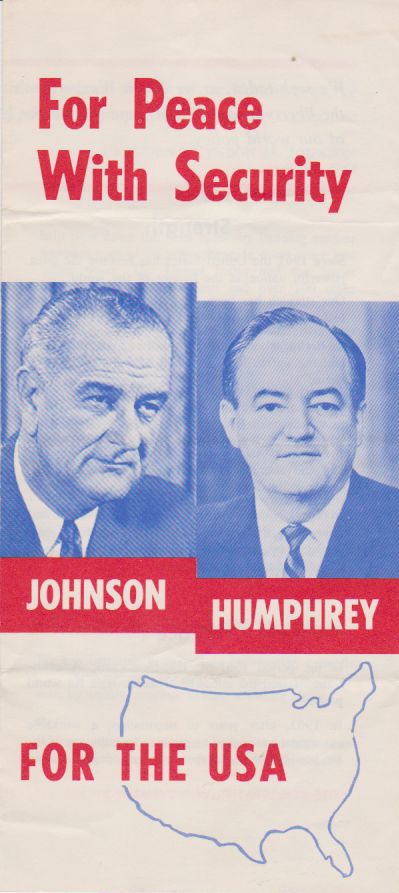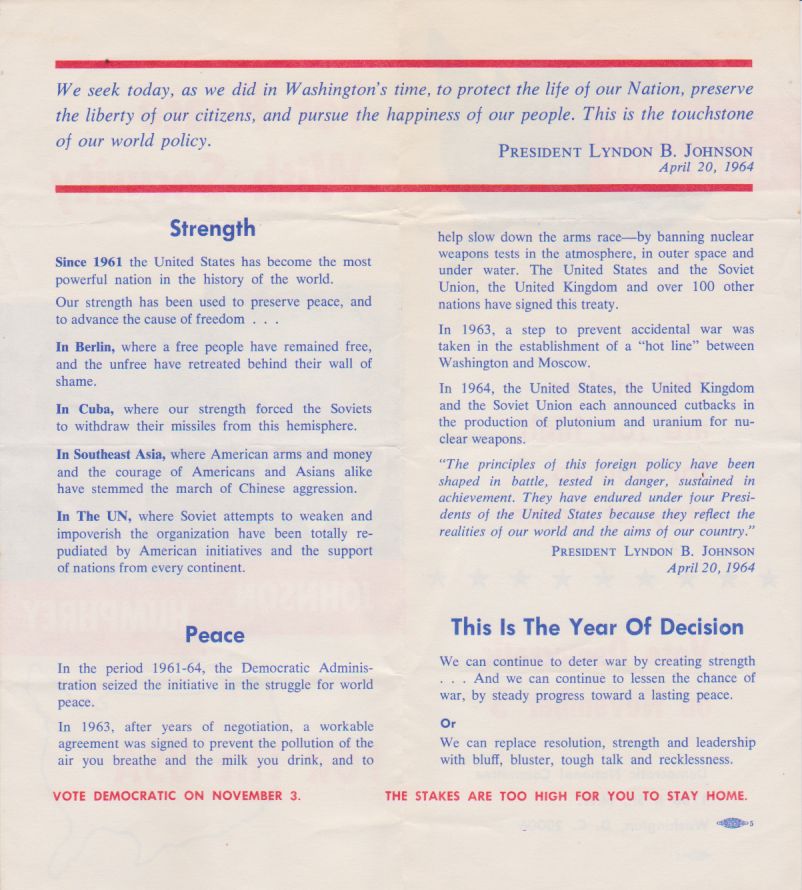 Vote Democratic on November 3. The stakes are too high for you to stay home.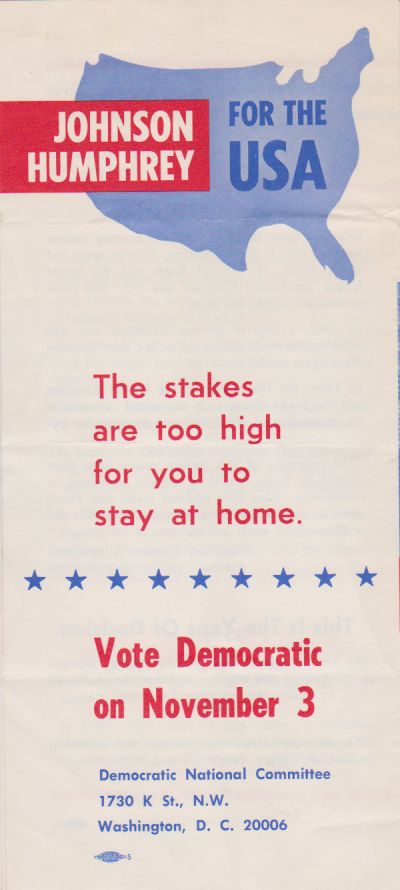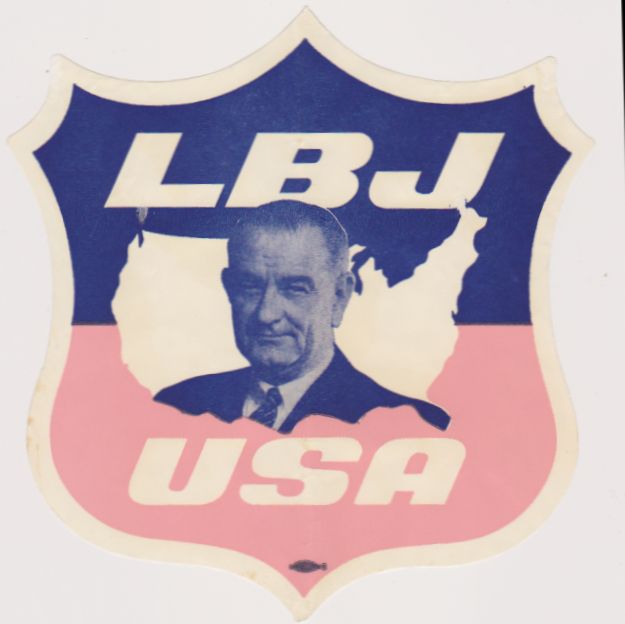 This is a paper shield, not a sticker. I wish I had that steely eyed stare. (And I'm a couple of years older than he was when he was elected President.)
The colors are much brighter than they appear here. It's almost 6" tall and wide, quite a large item.
Share on Facebook
You are at JackGordon.org,
a salute to John F "Jack" Gordon, Mr. Seattle

Copyright © 2002-2012 John R. Gordon