JackGordon.org
Golf! It's time for Golf!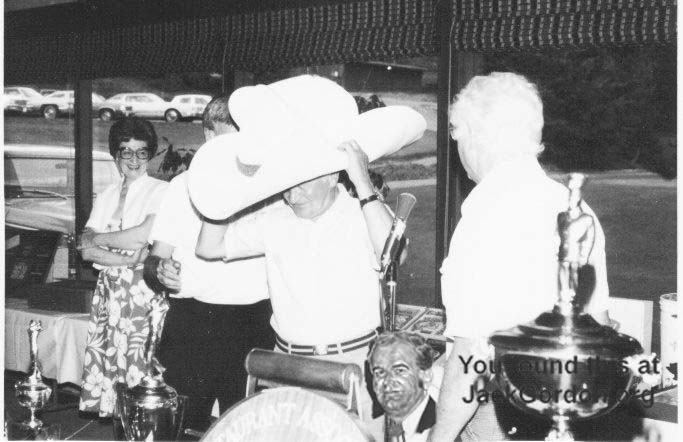 This looks like an all hat and no cattle moment. That's our perennial chairman of the restaurant association golf tournament.
Who else but John Franco of the Hidden Harbor Restaurant.
That's RASW's Elaine Richardson in the back.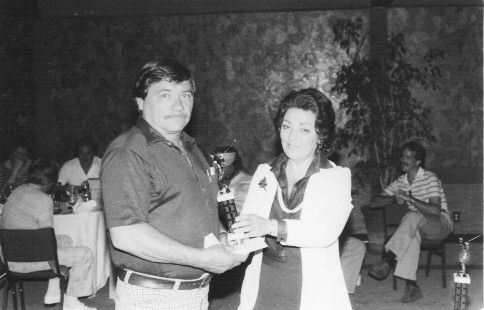 RASW's Carol Wright is handing out a trophy.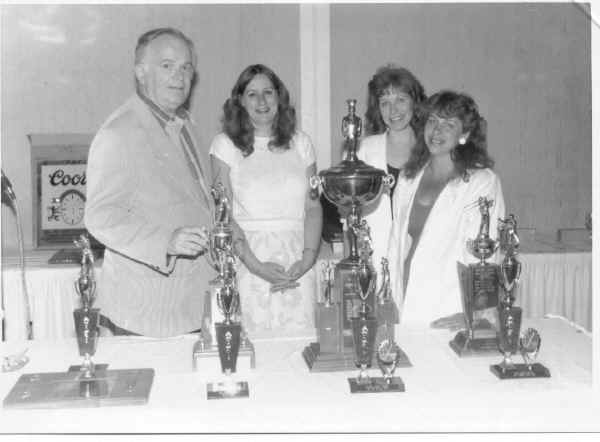 OK Girls, let's do this right!
Jack Gordon, Debbie O'Connor, Mary Ann Miller and Tracy Alishio
Most of the photos on this page were shot by Bob Nelson of the Seattle Times and also the Beverage Analyst Magazine.
You are at JackGordon.org,
a salute to John F "Jack" Gordon, Mr. Seattle

Copyright © 2002-2020 John R. Gordon