Home > Restaurant and Lodging Associations > Wenatchee Chapter Meeting, 1967
The Restaurant Association held a Chapter Meeting at Wenatchee in late 1967

1 / 6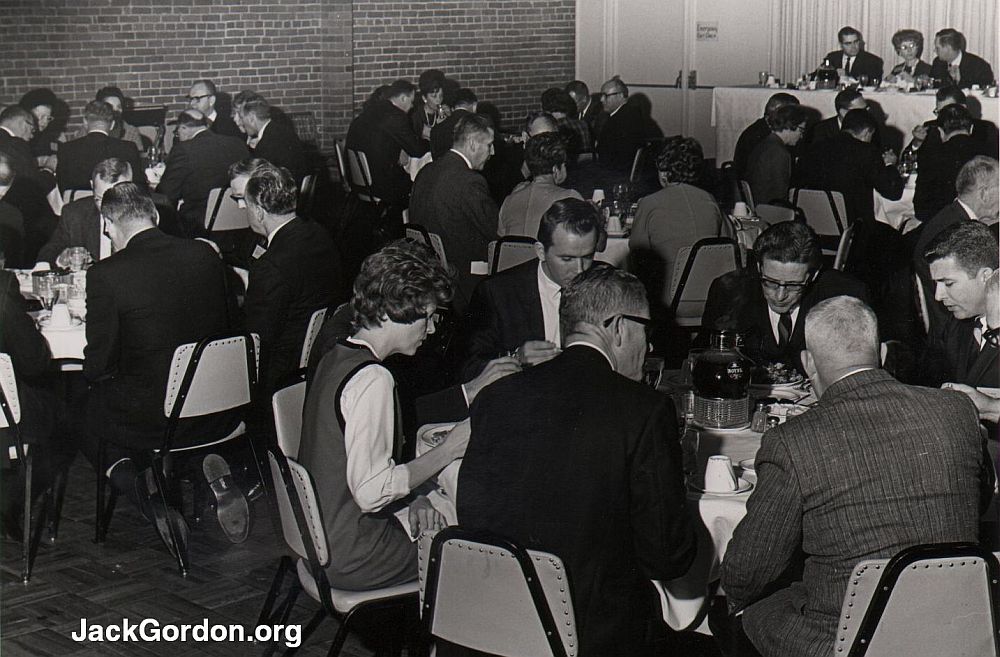 Many of the attendees at the meeting at The Chieftain, Wenatchee
2 / 6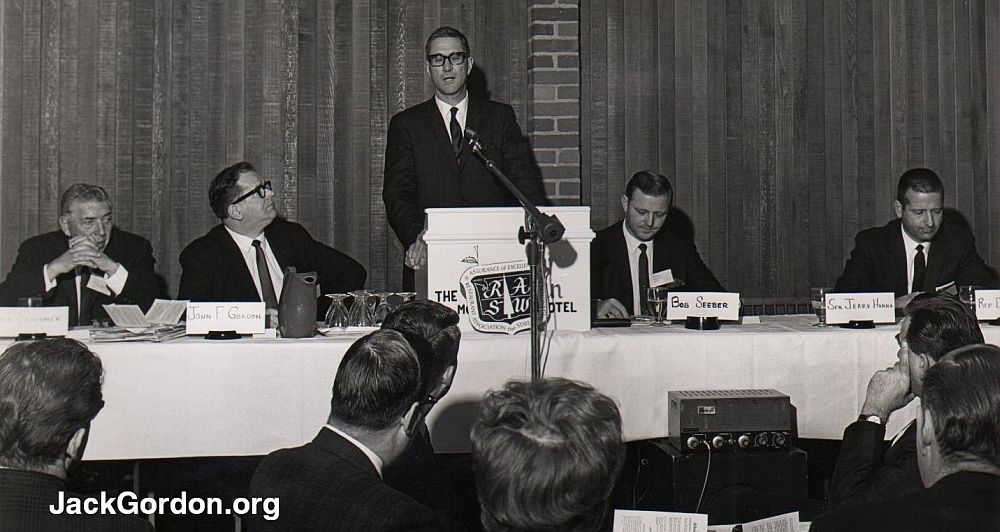 Sen. Jerry Hanna speaks as RASW Exec Jack Gordon watches and Bob Seeber (rt of podium) ponders.
3 / 6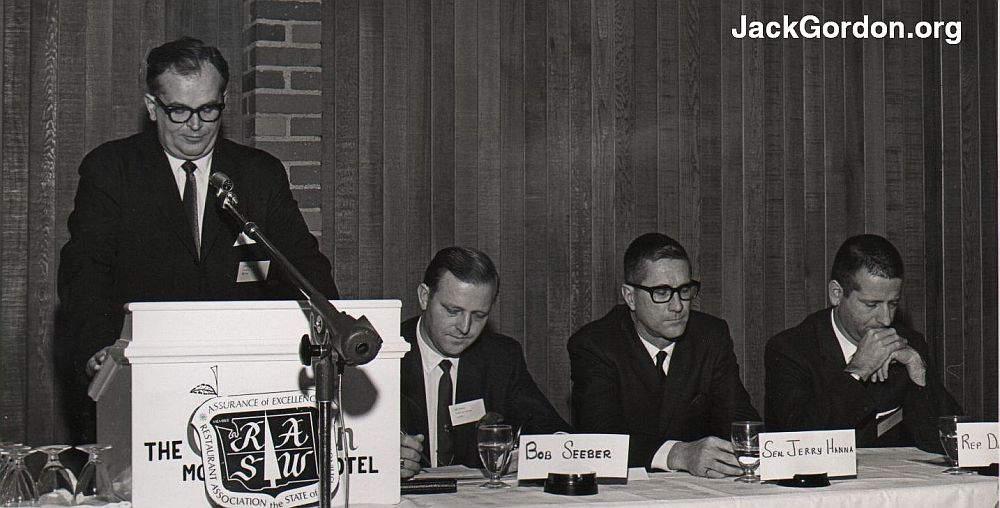 RASW's New executive Jack Gordon gives industry update.
4 / 6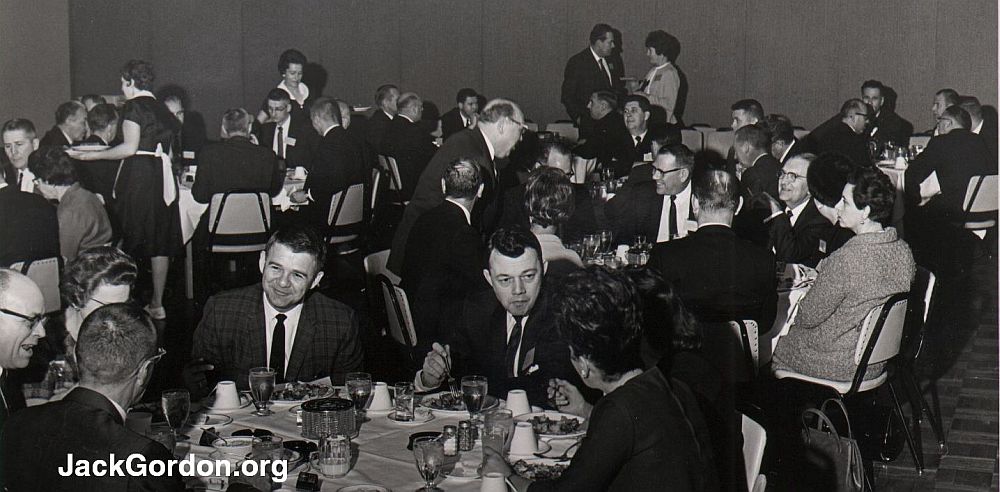 That looks like Bill Jensen (King Oscar's, Seattle) standing at center table.
5 / 6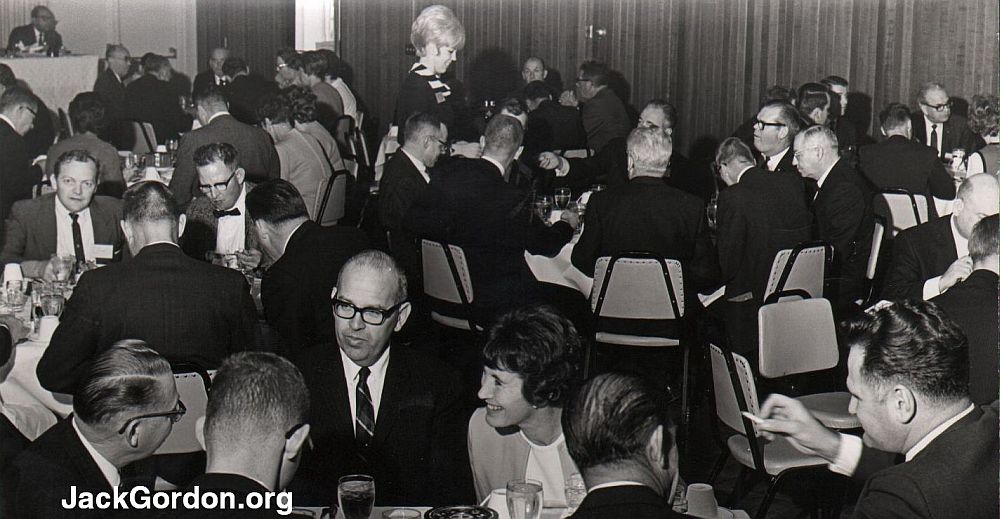 RASW's Kristi Lee is standing at center, back of picture
6 / 6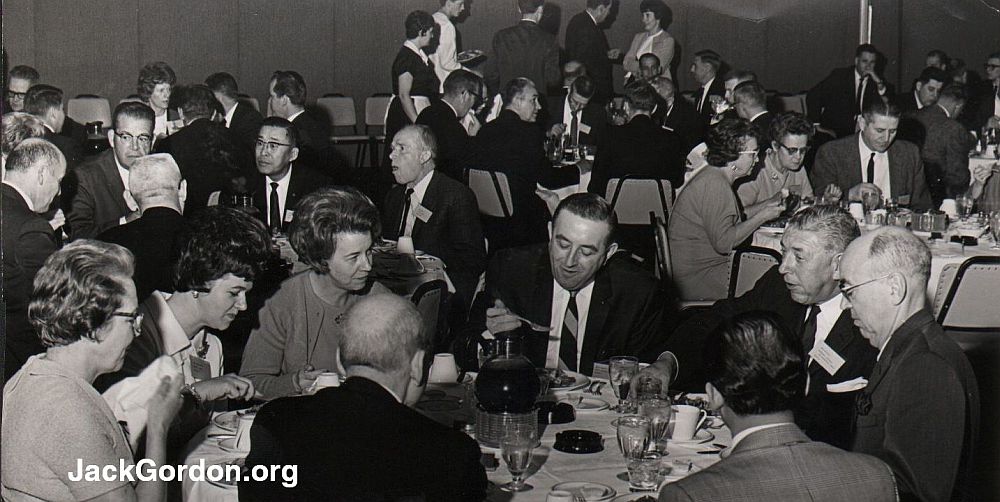 RASW Lawyer Joe Lavin (in glasses) sitting at right of bottom table.
❮
❯
Use < and > at edges of photos or bullets below to move through pictures.

You are at JackGordon.org,
a salute to John F "Jack" Gordon, Mr. Seattle

Copyright © 2002-2021 John R. Gordon