Home > Navy > Navy Columns > Swabbin' The Deck, February 24, 1944

JackGordon.org
PAGE Six
THE SKY-WRITER, PASCO, WASHINGTON, Wednesday, February 23, 1944

BOWLING DEVELOPS INTO NO. 1 NAS SPORT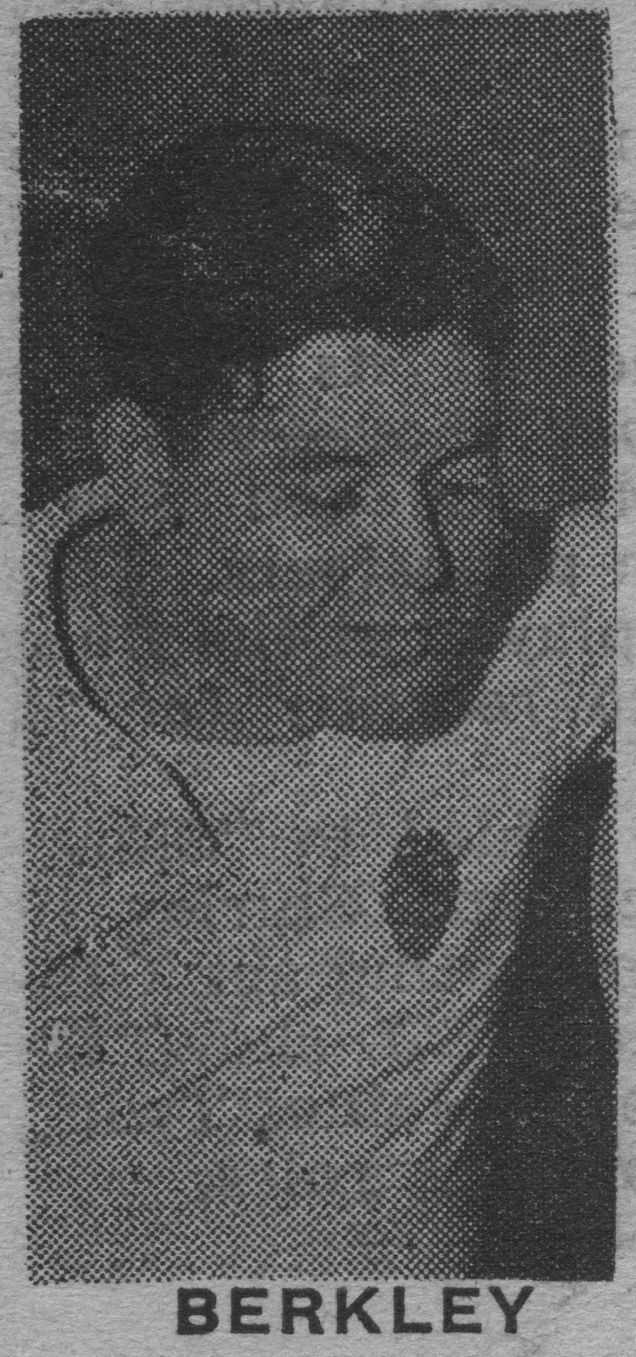 THE SPORT OF BOWLING, which, strange as it seems, had its beginning nine centuries ago in German Cathedrals and was known as "kegelspiel," has developed into the No. 1 sports participation game for NASites, a survey of activity at the station alleys this week reveals ... at present three leagues comprised of over twenty teams, are seeing action each week on the four alleys and hundreds of individual bowlers have taken up the sport and kept Manager Bobby Elgin and Horace Williams hopping since kegling de­veloped into a mania here last month .. . Elgin estimates that in the average 10-hour day that the alleys are kept open over 200 games are bowled! . . . So it seems that Rip Van Winkle, the ole Dutch sleeper of our Catskill Mountains really started something back in the Seventeenth Century when he unconsciously introduced the game to America . . . interest In the game has even brought the fems out in force . . . and a four team Navy Wives-Waves league is entering its third week of competition . . . already outstanding in the Wives-Waves ranks are Mrs. C. H. N. Bessette, wife of the Adm. Bldg. kegler; Bernie Gage's wife, Dolores, and Hank Rittierodt's frau, Dorothy . . . Experts on the Waves side of the fence loom in Irene Sundberg, Helen Wickland, Jean Davis and Ellen Champoux . . .
BUT THE NAS ALLEYS aren't content with just individual and league bowling efforts ..... tournaments have their days too . . . and Bob Elgin drops in this week to report that Robert Weigand's 782 score won first place in last week's singles tournament ... runner-ups include Hank Rittierodt (779); Chuck Dalzelle (766); Harry Tope (759) and Vance Lyborger (754) . . . for a four-game series . . . in all, thirty-six enthusiasts of the nation's fastest growing sports entered the meet.
SQUADRON INTEREST in the sport has been manifested too . . . already two teams have entered in a newly-formed "Flying Keglers" loop . . . other team entrants have come from Air Traffic, Air Radio, Assembly and Repair, Transportation, Metal Shop.
STATISTICIANS IN AMERICA today figure that fifteen million or more men, women and children enjoy bowling, . . . the interest in the sport shown here gives added evidence that the game will gain an even greater following in time to come . . . the sport tends to debunk one of today's popular songs . . . for bowling is one game where/ they're "neither too young nor too old" . . .
FROM NEW GUINEA comes word from Johnny Berkley, the Rec. Hall's genial ex-Master-at-Arms, that he's found a base that has everything that NAS Pasco hasn't . . . "We've got native girls; balmy breezes; tropical storms; lots of pigs (of the swine family, fel­lows, not what you're thinking) but no beer"...
Guess we'll have to get our NAS Band reporter, Nat Kiddick, out of bed again and ask him whether or not he can promote a bowling team among his music-making mates . . . what say, Nathaniel? Tony Nitsch came back to the Adm. Bldg. lineup this week but the Ad bowlers had no competition to gauge whether Tony's return should be celebrated with a bottle of Pilsner or just another ,post-game coke, because their opponents, the Bake Shop took a tip from Nitsch's record and failed to show up!
IF YOU'RE in the mood for plenty of action, don't miss this p. m.'s smoker at the Pasco USO ... Old Dame Rumor has it on good authority that the Fred DeAvila-Bill Carson fight will be a bout worth telling your grandchildren about...
You are at JackGordon.org,
a salute to John F "Jack" Gordon, Mr. Seattle

Copyright © 2002-2015 John R. Gordon