JackGordon.org
Va Va Voom!
Pictorial supplement
THE SKY-WRITER, PASCO, WASHINGTON, WEDNESDAY, July 6, 1943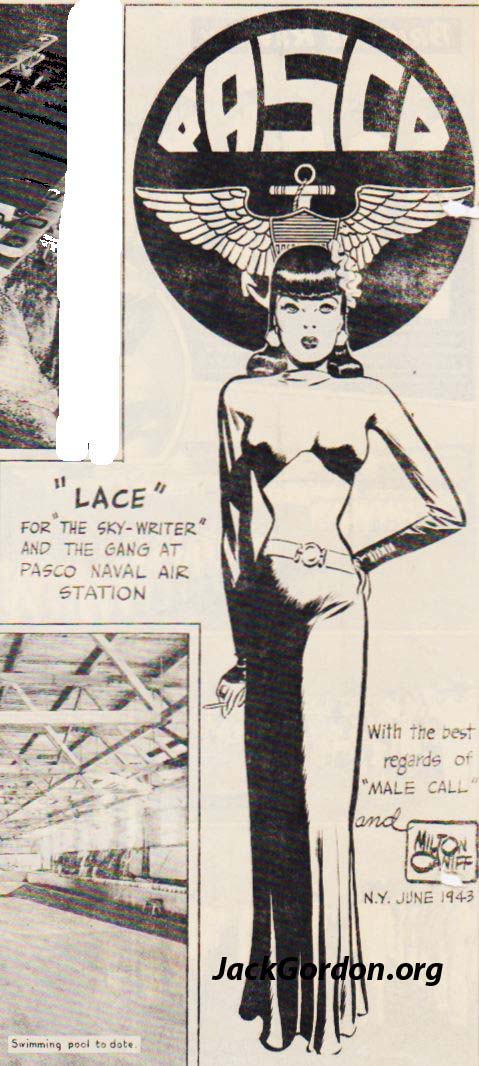 Someone on The Sky-Writer staff (and it wouldn't surprise me to know it was Jack Gordon) contacted Milton Caniff, who created the "Terry and the Pirates" comics and "Male Call" for the military during the war. Caniff created this stunning drawing for the Pasco NAS. It's dated June, 1943, and was published in The Sky-Writer issue that just followed Jack's 22nd birthday. What a present.
You are at JackGordon.org,
a salute to John F "Jack" Gordon, Mr. Seattle

Copyright © 2002-2012 John R. Gordon